Film Production & Post Production
Mine Films is driven by Rory Hinds an IATSE 669 Union Cinematographer capturing images both on the ground and in the air with over 20 years experience.
Specializing in high-end filmmaking Rory captures 8K images for commercials, television and feature films and is based in Vancouver, BC Canada.
Mine is proud, humble, hardworking and passionate about the projects we take on.
Our production services are focused on strong storytelling and high-end cinematic quality.
That's what makes it mine.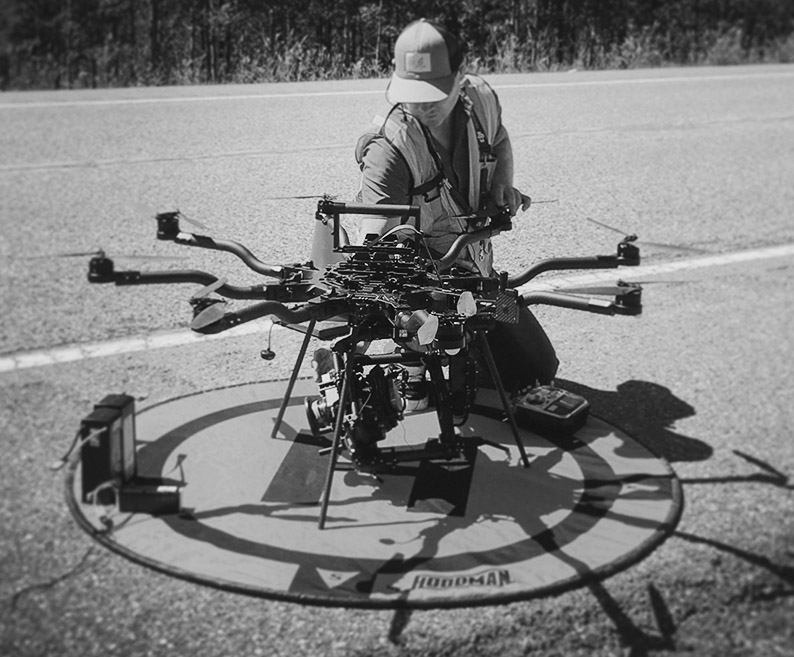 Rory Hinds
Film Ninja
Writer, Director, Cinematographer, Drone Pilot, Editor, Colourist.
___________________________________________________
Rory has worked in the film industry in both the UK and Canada for over 20 years in production and post production.
Ignition was Rory's first post production business in London.
Working for top advertising and design houses and clients such as Adidas, Sony, BBC Worldwide, Atlantic Records. Doing motion graphics, editing and colour grading for national and international television campaigns.
Rory founded Mine Films in 2000 as a blend of production and post production for clients Microsoft, BBC, and Virgin.
Today Mine offer 8K Cinematography on the ground and in the air using cutting-edge technology with UAV Drones and Red 8K cameras.
With a deep  passion for creating high quality films, Rory has a natural ability for creative problem solving which has impressed  clients worldwide for over 20 years.
Rory is honest, solid and dependable.
Ground & Air Cinematography
Ninja Camera Movement.
Behind all great art is a process.
Please enjoy our Showreel
Vision is the art of seeing
what is invisible to others.
CREATIVE TALENT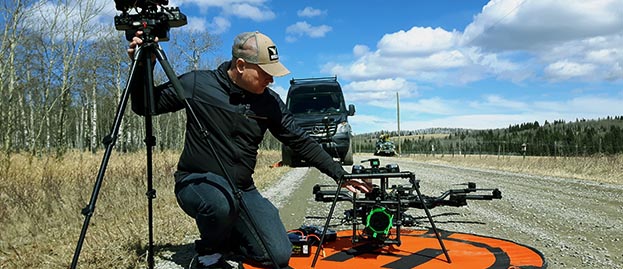 WRITER | PRODUCER | DIRECTOR | CINEMATOGRAPHER | DRONE PILOT | EDITOR | COLOURIST
Our core focus is on cinematic images.
Mine Films offers film production and post production services to commercials, episodic television and feature films throughout North America.
Rory builds a team for your production or complements an existing team and comes fully loaded ready to play.
MOBILE BASECAMP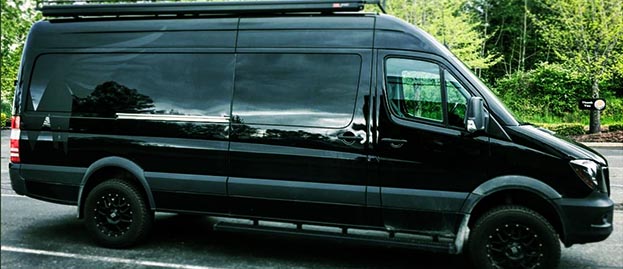 8K RAW | DIGITAL CINEMA | FLAME | UAV DRONE | GIMBAL  | WIRELESS HD
Stealth Ninja Mobile Basecamp
We know being mobile is key to keeping productions moving. Our custom built Mercedes Sprinter 4×4 Van is the ultimate in production vehicles and gives us a mobile basecamp to keep batteries charged, footage downloaded and clients comfortable. 
We craft reliable methods to provide our clients with pixel perfect images, both aesthetically and technically.
Mine Mobile Basecamp
ninja reconnaissance vehicle
Totally self-contained and powered.
stealth - independent - comfortable
Mercedes Sprinter 4x4
prep gear - charge batteries - copy data - review footage
8K WEAPON CARBON FIBER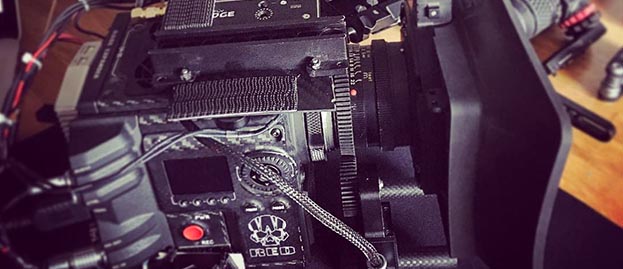 8K RAW | APPLE PRORES | DNXHR/HD | MOTION + STILLS
Mine has always lead the way with the UK's first Red Camera back in 2006. Today Mine capture 8K images on Red's new 8K S35 Helium sensor, a 35.4 Megapixel image with 300Mb/s data speed. 
Complemented with the worlds most optical pure lenses, the Zeiss Otus which are pin sharp wide open at T1.3.
Mine backup our production work with Autodesk's Flame editing and visual effects and colour grading with Davinci Resolve.
PILOT CONTROLLED FLIGHT, NO ROBOTICS.

8 BLADE OCTO | COMPACT | COMPLETE DRONE DEPARTMENT
Our clients demand reliable camera movement that is controlled by a ninja drone pilot. Unlike other drone companies we don't fly toys that relay on GPS. Rory pilots the FreeFly Alta which gives precise real world control without the robotic movement found in consumer drone technology. 
The drone is the ultimate camera movement system, giving the cinematographer wizard like power with ninja precision.
"Man must rise above the Earth—to the top of the atmosphere and beyond –
for only thus will he fully understand the world in which he lives."
Socrates
Flying Red Weapon Helium 8K
8K - 100fps - RAW - ProRes Motion - Stills
Mine Stealth Aerial Systems
Long flight times - Rock Solid Images
IATSE 669 DOP & Drone Pilot
Working on union & non-union productions
Please enjoy our Aerial Showreel

Mine Films Aerial Division
The leaders in aerial cinematography.
We spent years building 
and selling heavy lift drones worldwide to pilots who demand the very best. Now we focus purely on flying the worlds most advanced drones for film and television.
We are fully Transport Canada certified with an "OPEN PERMIT" to fly commercially throughout Canada and with our 
partnerships in the US we can fly under FAA approval.
Rory Hinds is a registered IATSE 669 Director of Photography and Drone Pilot working on both union 
and non-union shoots.
Mine specializes in high quality heavy-lifting machines that fly the Red Weapon 8K Helium and are proud to have 
the one of the industries longest flight times that keep productions moving safely.
Whatever the location, we get the shot!
Please take a look at our setup.
Our in-house feature film projects
Written & Directed by Rory Hinds
RUSHING TO SLOW DOWN
Science Fiction Roadtrip
We work worldwide
Our base is on Eagle Island, West Vancouver
International filmmaking
Europe - USA - Canada - South Africa - Australia - Asia
Mine Films
5806 Eagle Island
West Vancouver
V7W 1V5
Canada
BC           : +1 778 806 1740
Alberta  : +1 403 827 6154
USA        : +1 818 748 8428
UK          : +44 (0)207 193 2572
©2017 Mine Films. All Rights Reserved.